Elon's Album top 5 - 2011
5 - This Will Destroy You - Tunnel Blanket
I must admit, the first time I heard 'Tunnel Blanket' I wasn't liking it at all. I've been a This Will Destroy You fan for many years and I really love all of their previous records. I expected another "typical" TWDY record but 'Tunnel Blanket' seemed way to abstract and hollow the first time I listened to it. Eventually, after some listening session, the record started growing on me and I became to like it more and more. I started to discover all the different layers of sounds this record has to offer. 
Deep, dark, and abstract soundscapes that can take you into oblivion is the best way to describe this record. I realize that this record is filled with dark emotion and that it's by far TWDY most mature record to date.
- Favorite songs: Communal Blood, Black Dunes


 
4 - Moving Mountains - Waves
Moving Mountains previous record 'Pneuma' has been in my iTunes list for a few years now, but for some reason I never seem to be able to bond with it. Totally different story with their new record 'Waves'.
With 'Waves' Moving Mountains managed to creatively combine heavy-ish post-hardcore along with a more mellow post-rock-ish sound without sounding cheesy, un-original or plain boring. A lot of bands try to combine hardcore of even metal with post-rock but most of them fail in doing so, Moving Mountains succeed in this perfectly. 'Waves' is filled with great, complex and intelligent arranged songs that are heavy and melodic, yet airy and mellow. Right up my alley!
- Favorite songs: Where Two Bodies Lie, Always Only For Me


 
3 - Braveyoung - We Are Lonely Animals
Ever since I discovered Braveyoung back when they released their record 'Song' they've been one of my top favorite instrumental bands. Me and my buddies from Versa had the privilege to meet and perform with them in the summer of 2009 when they were touring Europe. They had just released their two song LP called 'Bloom'  and were in the middle of writing and recording their first full length record. After hearing 'Bloom' and some of their new songs I just couldn't wait for this record to come out.
Finally, after nearly two years of waiting, 'We Are Lonely Animals' got to see the light of day. 'We Are Lonely Animals'  is probably the saddest, yet most beautiful record I have heard in a very long time. Braveyoung managed to create a record that is filled with beautiful, dark, heavy down-tempo instrumental songs and arrangements which in a way keep reminding me of classical music. This goes without saying that this record has made a huge influence on me in term of songwriting and music in general.
Give this record a spin on a dark moody day, or during a long roadtrip a night. You won't regret it. Though I must say, if you're not into ambient, experimental, instrumental or down-tempo music, this record might not be for you.
- Favorite songs: The Weight Of Loss Is Whole, The Light Narrows




2 - Thrice - Major/Minor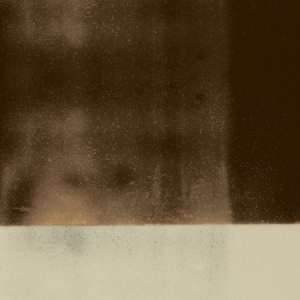 If you know me personally, or if you check out some of my older blog posts, you probably know I'm a pretty huge Thrice fan. I saw Thrice for the first in 2003 at the Pukkelpop festival here in Belgium. I had never heard of them before. They completely blew me away. Ever since I have been a loyal fan, loving every record they put out. Music-wise and lyrically-wise, with every record they released, Thrice managed to speak to me in ways not many bands can.
With 'Major/Minor'  the story remains the same. Compared to their previous record 'Beggars',  this record contains a lot more vibe and energy which I really seem to dig. It's just a perfect mix of heavy, melancholic and more mellow, laid back songs.
Too bad they are taking a break. I really hope they don't call it quits.
- Favorite songs: Call It In The Air, Blur


 
 1 - O'Brother - Garden Window
If there's one band that completely blew me away this year, it's probably O'Brother. I had already heard of them before, but for some reason I never showed much interest to their music. Shame me.
There isn't much I can say about this record, other than that it's one damn heavy, heavy record. The creativity and song crafting skills that has gone into this record is beyond amazing. I love the guitar sounds, I love the drum patterns, I love the diversity of music styles, I love the unique vocals Tanner has put down. This record is just plain genius. If you are a guitarist, as I am, you should definitely check out this record!
Though there are a few songs that are still growing on me, the song 'Lay Down' by itself turn this record into the amazing record that it is. This goes without saying that 'Lay Down' is probably the best song I've heard in a few years.
A++!
Favorite songs: Lay Down, Machines Part I